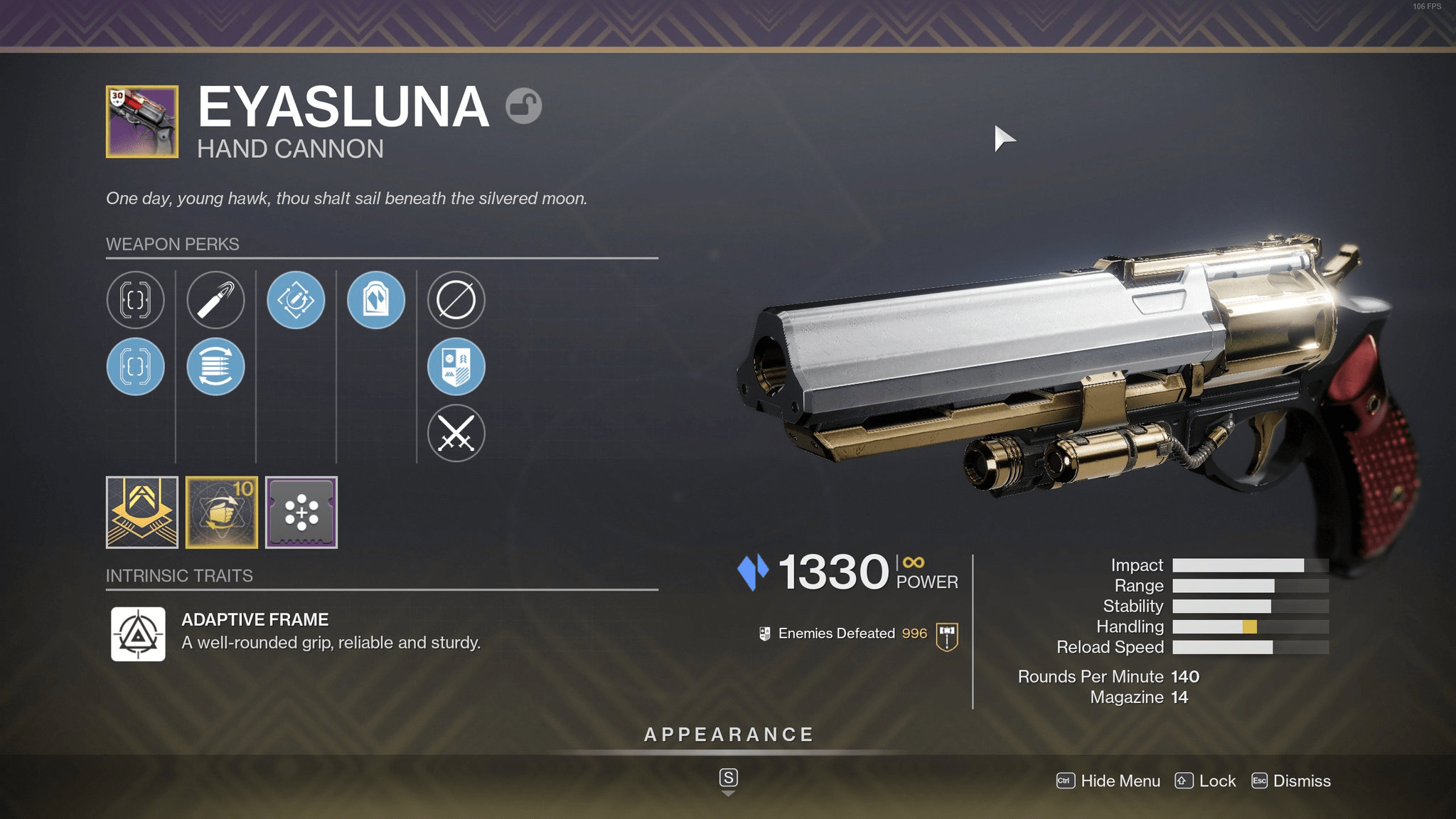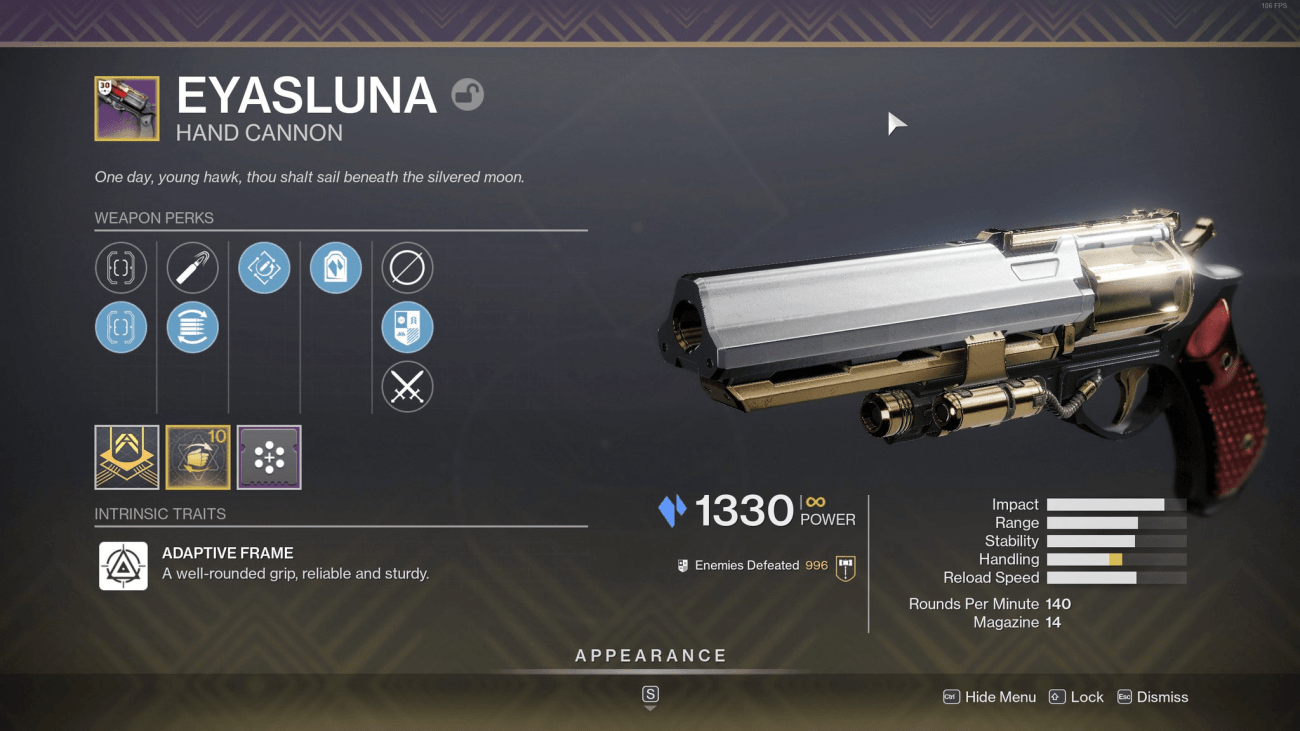 Eyasluna
is a powerful hand cannon with excellent accuracy and stability, making it an ideal weapon for skilled players who can land precise shots on a regular basis. It has a slow firing rate but does a lot of damage, especially when combined with its range and stability stats.
Perks
How to obtain?
To get the Eyesluna in Destiny 2, you'll need to complete the Grasp of Avarice dungeon that was introduced with Bungie's 30th Anniversary late in 2021. Dungeons are raid-like activities designed for a fireteam of three players, making the process of finding people to play a lot easier, considering they don't have any sort of matchmaking. Of course, some are doable solo, and the most hardcore of Guardians have actually cleared it by themselves. If you're a newer player or take a more casual approach, chances are trying this will end up being a complete waste of time. Dungeons have different loot, such as weapons or armour, drop from certain encounters, and Grasp of Avarice is no different. The Eyasluna Hand Cannon only drops from completing the final boss of the dungeon. Note that getting an Eyasluna is not guaranteed but the final boss always drops double the loot. Furthermore, the activity is farmable, meaning you can get multiple weapons and gear each week.
In conclusion
In Destiny 2, Eyasluna is a legendary hand cannon that can be obtained through random drops in various activities such as strikes and Crucible matches. It has a classic, sleek look with a silver and gold finish and a unique barrel shape.