If you're a fan or devoted gamer seeking to amplify your collection, this legendary weapon, inspired by the beloved character Wraith from Apex Legends, is an absolute essential.
With just a flick of a switch, your trusty kunai will come alive, emitting a dazzling aura that plunges you into the pulse-pounding world of the Apex Games. Engage in epic battles, seize control over your adversaries, and revel in the exhilarating rush of the shadowy realms like never before! Prepare to dominate your opponents and unleash the full intensity of the adrenaline-fueled darkness!
Prepare yourself for intense encounters, as the captivating glow of the kunai grabs attention and sends shivers down your foes' spines.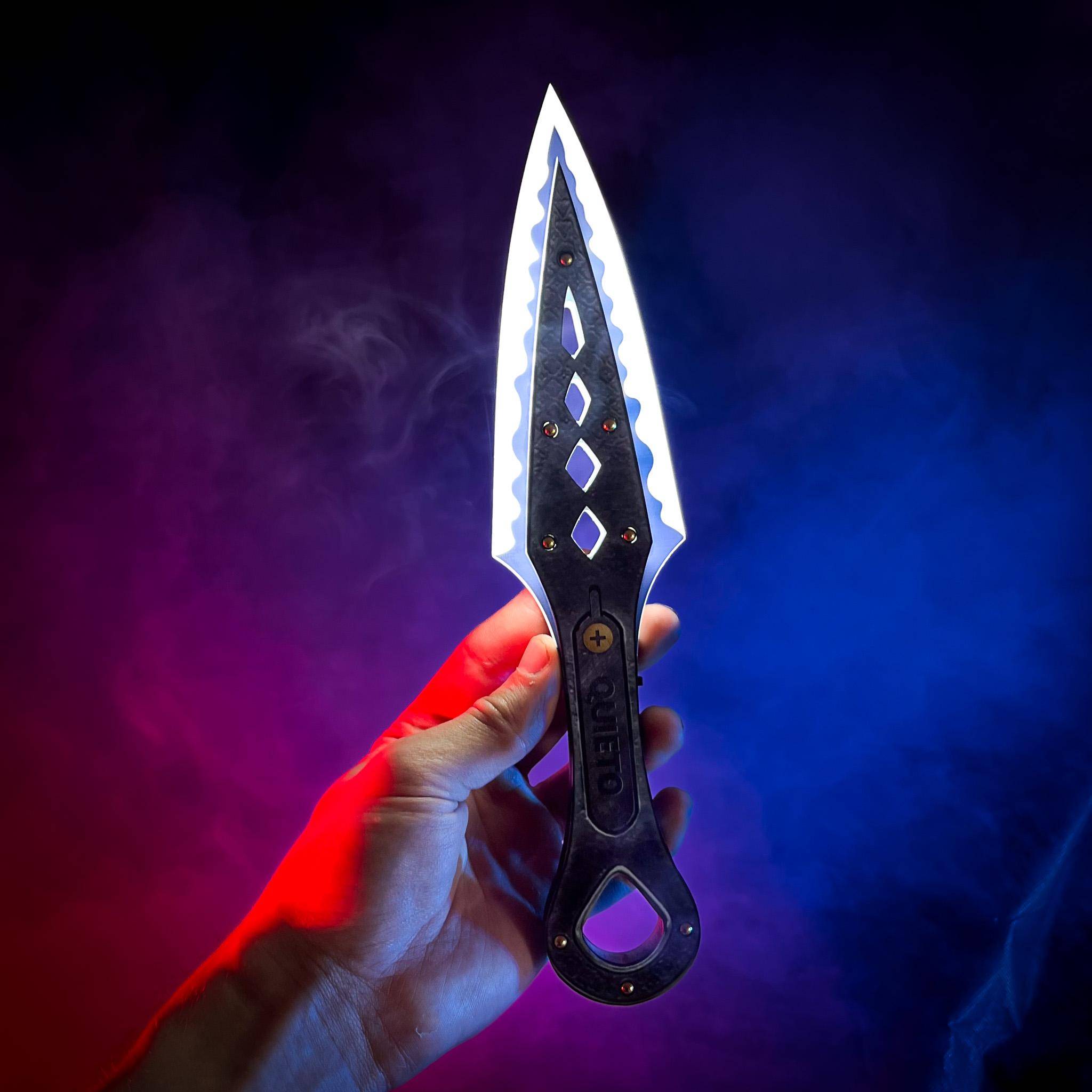 The design is packed with cool Apex-inspired details. Every part, from the precise shape to the textured finish. Wraiths Kunai is carefully crafted to give an awesome gaming vibe and make it visually appealing for collectors or cosplay artists.
With this knife in your possession, you'll feel like the legendary Wraith from Apex Legends, dominating your enemies and triumphing over them by traversing through the shadow realm. Join the ranks of Apex Legends' elite with Wraith's Kunai in your possession.
Take action, conquer the battlefield, and embark on an extraordinary journey where victory becomes your destiny. Are you ready to step into the shadows and emerge as a true legend?