Are you ready for the next level of Counter-Strike: Global Offensive? Finally, a new Counter-Strike game will be released! It is launching in beta very soon and we will call it Counter-Strike: Global Offensive 2. We here at Greencade have all the details on CS:GO 2, and you won't want to miss out! From the release date to leaks, new mechanics, modes and Source Engine 2, get ready to learn about CS:GO 2!
But before you start learning about the details, check out our 3D printed CS:GO replicas here!
Release date of CS:GO 2:
The game update, which has been in production for a while, will probably release on the same day as Dota 2 Reborn, which switched Dota 2 over to the Source 2 engine. As a result, it's likely that Valve will release Counter-Strike 2 in beta. This will give gamers the option of playing the new version or CS:GO. When Counter-Strike 2 has undergone thorough testing, the whole game will be out and eventually will take the place of the curent CS:GO.
We think that Counter Strike: Global Offensive 2 beta release date is in March 2023. We take Richard Lewis, a seasoned Counter-Strike journalist, at his word when he suggests this release date.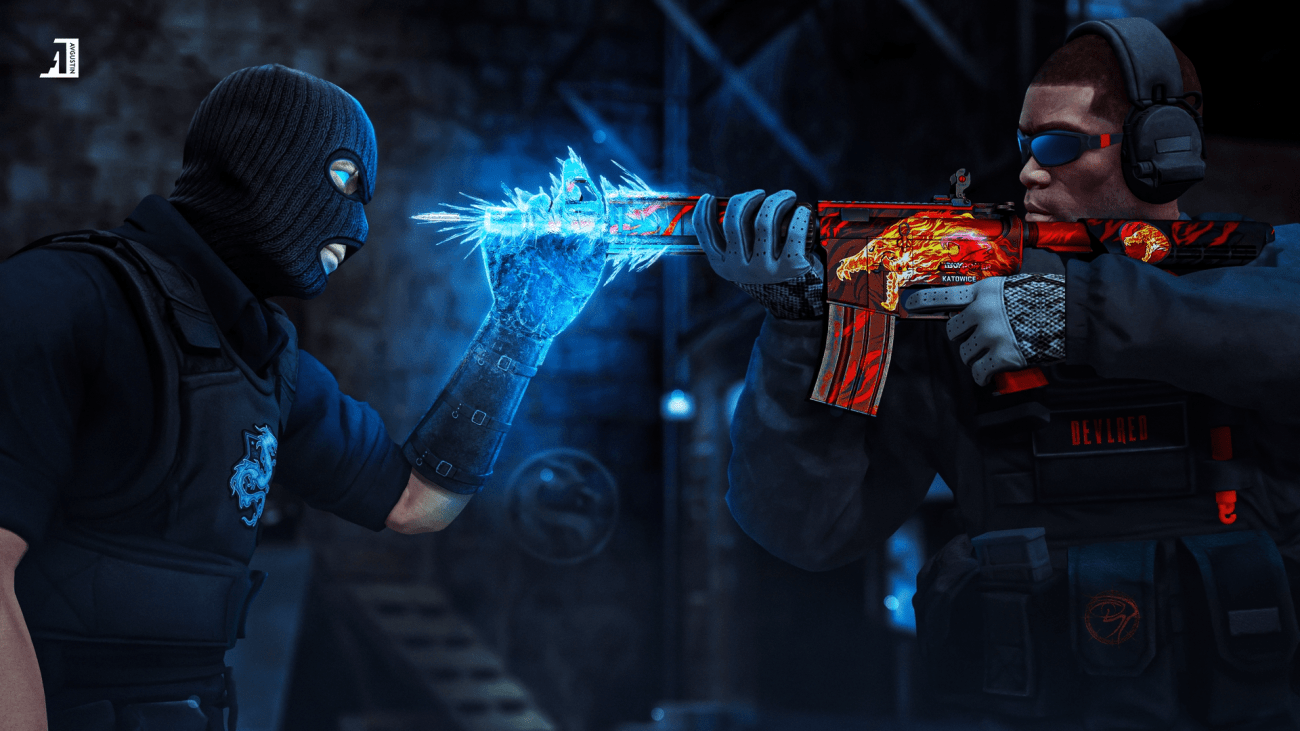 How CS:GO 2 Got Leaked:
The leak of CS:GO 2 source code happened when Valve, the developer of the game, shared the code with third-party developers for testing. The code was leaked by one of the third-party developers, and it provided a glimpse of what we can expect from the new game. There was also something found in the latest Nvidia drivers, were they found files regarding and proving that CS:GO 2 is on the horizon. However, it's important to note that the leaked code does not necessarily represent the final product, and the final version may have significant changes.
Improved Graphics and Performance:
One of the most significant improvements that Source 2 engine can bring to CS:GO 2 is improved graphics and performance. The new engine can provide better lighting, enhanced textures, and more realistic physics simulations. With the new engine, players can expect smoother gameplay, fewer lags, and better frame rates. Additionally, the new engine can support higher resolutions, which can make the game look stunning on modern displays.
Valve has supposedly been working on other upgrades as well. CS:GO 2 could feature an enhanced matchmaking system that is more analogous to the third-party CS:GO match-finding and joining platforms like FACEIT or ESEA. Moreover, Valve is are in need of raising the game's server tick rate from 64 to 128 in order to reduce latency during online matches.
New Game Modes and Features:
CS:GO 2 is expected to bring new game modes and features to the game. While there is no official announcement yet, the leaked code suggests that the game may have a new battle royale mode, similar to the one in PUBG and Fortnite. The game may also have new weapons, maps, and skins, providing players with more customization options.
Splitting the Player Base:
One potential drawback of a new version of the game is the possibility that it could split the player base. If CS:GO 2 is significantly different from the original game, some players may choose to stick with the original version rather than switching to the new one. However, with the popularity of the game, it's likely that both versions would still have a large enough player base to thrive.
Or maybe it wont be a different game. Maybe the original Counter strike will transition into CS:GO 2 by switching to Source 2? Yes, there wont be a new, different game, Counter Strike will just switch servers!
But what about the skins? Most of the community got a bit scared, because of the fear of losing their skins. But Valve is not dumb an wouldnt want to lose all of the csgo market value. Your skins will be avaible on CS:GO 2.
Conclusion:
In conclusion, CS:GO a highly that has the potential to bring numerous improvements to the franchise. The new game is expected to be built on the Source 2 engine, which can provide better graphics, performance, and new game modes and features. While the leaked code provides insight into what we can expect, it's important to wait for an official announcement from Valve. Nonetheless, the excitement surrounding the possibility of CS:GO 2 is palpable, and it's safe to say that it will be a game that gamers will be eagerly waiting for.